After Dark Horrorfest: 8 Scary Movies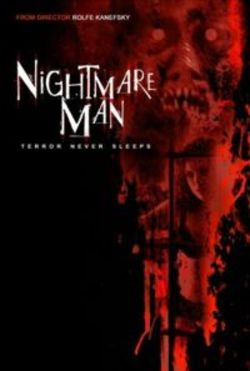 Between the dates of November 9 and November 18, you'll be able to see the After Dark Horrorfest in any of 350 movie theaters around the country. It's the only time After Dark's frightening eight films will see the big screen. So what's on the agenda, according to the official web site and Bloody Disgusting?

Frontière(s):
While an extreme right-wing candidate advances to the second ballot of
the presidential election, a group of young armed robbers holes up in a
backwoods inn. The inn is located in an old mining wasteland, and its
managers are a particularly sordid lot (to wit, (neo-)Nazi cannibals).


Unearthed:
After a sinister crash on the highway in a small New Mexican town,
people start disappearing and animals and nature begin dying. The
Sheriff investigates, only to actually witness a killer
creature and realizes that the creature is the reason for the
disappearances and deaths. After surviving an attack, The Sheriff and
others try to survive the creature and being killed.

Mulberry Street: A deadly infection breaks out in Manhattan, causing
humans to devolve into blood-thirsty rat creatures. Six recently
evicted tenants must survive the night and protect their downtown
apartment building as the city quickly spirals out of control. Gee, this will make me look at the street in my hood in a whole different light, er, dark.

The Deaths of Ian Stone:
"Deaths" tells the story of an all-American guy who is murdered each
day by horrifying pursuers, only to wake up in slightly different lives
to experience the terror of being murdered again.


Nightmare Man:
After receiving a mysterious demonic African mask in the mail, ELLEN
MORRIS is attacked by a "being" she refers to as THE NIGHTMARE MAN. Her
doctors and husband, William believe Ellen is a paranoid schizophrenic
and needs to spend some quality time at a mental facility for further
examination.
I'll have more when the final trio of films is revealed.

Read More