A Tribute to the Horror Hosts of Yore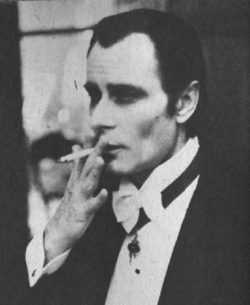 The publication of horror historian John Stanley's memoir I Was a TV Horror Host got me to thinking about how I got interested in monster movies in the first place.
When the classic Universal horror movies were broadcast on television in the 1950s, they were so popular that a decade-long monster boom swept the nation. Many local TV stations put together a weekly "Fright Night" show on which one of the station's on-air personalities would dress up as a vampire or mad doctor and introduce the movies.
Depending on the popularity of these shows, the sets might be minimal or fairly elaborate, and the host could do a simple intro or entire skits to accompany the movie.
One of the first horror hosts was L.A.'s Vampira in the 1950s. If you lived in a major city, you might remember Zacherle (the "Cool Ghoul"), or Ghoulardi (aka Ernie Anderson, father of director Paul Thomas Anderson), or Dr. Morgus, whose New Orleans-based show was syndicated well into the late 1980s.
What local horror show and host do you remember?
In my home of Buffalo the horror host was Adam Keefe (pictured). Though I only have vague memories of him (I was pretty young when his show went off the air), I was able to identify him at E-gor's Chamber of TV Horror Hosts, a website that exhaustively chronicles hundreds of these shows from around the country. There's even info on SCTV's hilarious Count Floyd (aka station anchorman Floyd Robertson, aka comedy genius Joe Flaherty), whose introduction to The Blood Sucking Monkeys from West Mifflin, Pennsylvania once made a Pabst Blue Ribbon come out of my nose.
Read More