11 Amazing Hollywood Vampires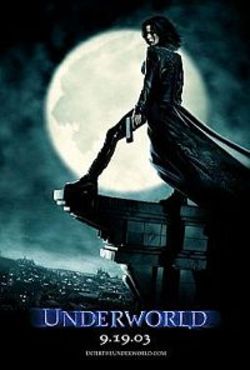 Gotta have your daily vampire fix? Entertainment Weekly's got some tasty blurbs along with a great photo gallery of what they believe are the 11 Great Hollywood Vampires. Here's the list with my comments:
Kate Beckinsdale – Underworld and Underworld Evolution – (Perfect pick.)
Salma Hayek – From Dusk 'Til Dawn (She's beautiful, but in too small of a role to matter.)
William Marshall – Blacula (Kitschy pop culture fun.)
Kiefer Sutherland – The Lost Boys (You'll kill me, but I didn't think the movie was all that. I don't think vampires should ride motorcycles.)
Count Von Count – Sesame Street (Cute, but um, Sesame Street wasn't even taped in Hollywood.)
Jonathan Frid – Dark Shadows (Yep, way ahead of its time).
Catharine Deneuve – The Hunger (Can't argue: when I first met Deneuve in an Broadway antique store, she took my breath away. She can have my blood any time.)
Tom Cruise – Interview With a Vampire (So scary, I bought a fake autographed pic of Cruise and Pitt on Ebay to remember the chills.)
David Boreanaz – Buffy The Vampire Slayer (Nope, you can't sell me on this one. There are too many other cool vampires.)
Max Schreck – Nosferatu (Oh, yeah: scariest vampire of all time with those fingers and those ears. Not Hollywood, though.)
Gary Oldman – Bram Stoker's Dracula (Very good, but not quite creepy enough for me. Coppola's fault, not Oldham's.)
Hmm, what's missing? Oh, right…WHERE THE HELL ARE BELA LUGOSI AND CHRISTOPHER LEE? WITHOUT THESE CLASSICS, THE LIST'S SOMEWHAT OF A SHAM!
Read More