"X-Files" Still Searching For Answers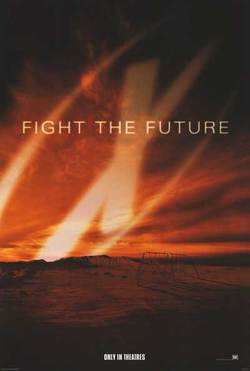 The truth may still be out there, but the fact of the matter is that most have long forgotten about the "X-Files," save a select crowd of late-night cable T.V. watchers. This piece of news is for those who battle sleep to watch old Mulder/Scully re-runs. David Duchovny, who was never able to capitalize on the show's success, is once again talking about making a second X-Files movie, reports MovieWeb.
X-Files 2 buzz is what Duchovny is all about these days. "The script is written and as far as I know we're all trying to shoot in December at some point," Duchovny said. "We would all love it if we could keep it a secret and just give everybody a fresh experience of not knowing what the movie's about. I know if I was a fan of the show I would kind of be excited to be surprised."
I'll give one prediction about the movie's plot; it probably combines
aliens, a government conspiracy, a mutant and sexual tension between
Mulder and Scully. Says Duchovny: "Well, I had always kind of wanted to segue the television show into a movie franchise. I never really wanted the show to die or to quit it. I got tired of the grind of making a network television show but I never tired of the character or the possibilities of the show."
Read More