Why Resident Evil Eats Up Box Office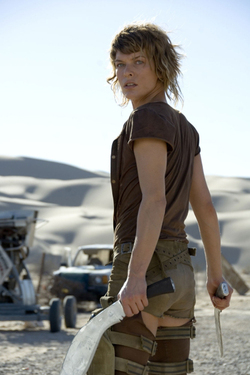 Someone must love the series. Otherwise, how could Resident Evil: Extinction have raked in $24 million to make it the number one movie this week, according to the Hollywood Reporter?
Of course, it had miserable competition with Good Luck Chuck and Sidney White. Still, you would have thought that the new David Cronenberg thriller, Eastern Promises, would have scored big time when it hit in wide release (it only hit number five on the charts).
I guess people are already in the Halloween spirit, and that means zombies are cool (even if only 28 percent of the critics liked the movie and some, like The New York Times, didn't even review it). I guess Milla's laughing all the way to the zombie bank. Me, I'll stick to Resident Evil 4, the game, and wait in hopeful silence for the fifth version. Anyone out there see the movie this weekend and want to convince me to go?
Read More