What's the best movie set on Mars?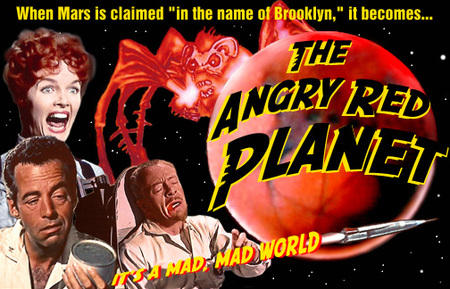 Sometimes there's nothing like real scientists to take the fun out of science fiction. This afternoon on NPR's "Talk of the Nation," scientists discussing the latest findings from the Mars orbiter opined that what were once thought to be signs of water on the red planet probably weren't caused by water at all, making the present or past potential of life on Mars even slimmer than ever.
I don't know about you, but I'd like to believe, even if not wholly seriously, that there just might be little green men on Mars. Which brings us to our poll: what's your favorite movie set on Mars?
(You'll notice I didn't include Mars Attacks! (1996) or either version of The War of the Worlds, which had plenty of Martians but weren't actually set there.)
Read More