Tron Creator To Film Spiritual Successor?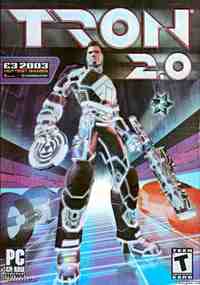 The writer and director of the first and most perennially goofy cyberspace movie — Disney's Tron— has finally scored a scope of luck: he's sold the screenplay to his latest film.
The film is called Soul Code, and it sounds very Tron-esque. Where as Tron was a film, as I understood it, about a scientist who invents a technology to download a human consciousness and insert it into Pong, Soul Code will be about a tech pioneer who has perfected a way to download and transfer a person's memory… hopefully into Unreal Tournament.
Steven Lisberger's had pretty bad luck getting his lofty projects off the ground since he made Tron in 1982. He wrote a Tron sequel called Tron 2.0 but it never ended up getting made as a film, although an actually really excellent video game by Monolith Studios was released a few years ago. Aside from an absolutely insufferable protagonist, it was quite good: I'd been waiting most of my life to have light-disc deathmatch, and I wasn't disappointed.
Tron Creator Unlocks Code [Sci Fi Wire]
Read More