Trade Premiere to Benefit UN Organization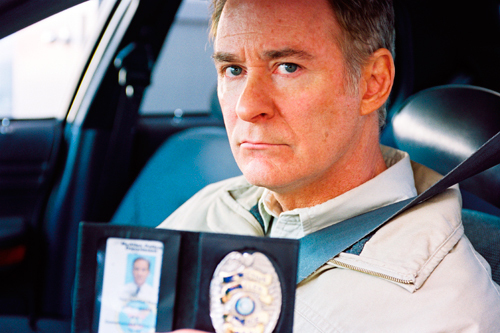 You may have felt ill after Sicko, and hot from An Inconvenient Truth. Have you recovered? Good. Then you're ready for another socially conscious film to ignite new concerns about the state of the world.
Trade explores the
lives of underage sex workers, kidnapped or lured from their home countries and
imprisoned in suburban New Jersey. Kevin Kline plays one of
the lead roles, and the screenplay was written by Jose Rivera (The Motorcycle Diaries) and directed by
Marco Kreuzpainter. Two acclaimed stage
actors, Tony Award-winning Anthony Crivello (Kiss of the Spider Woman)
and Linda Emond (Homebody/Kabul) appear as well.
The story is based on a New York Times Magazine piece by Peter
Landesman, published in January of 2004 and called "The Girls Next Door." What press materials for Trade fail to note, unsurprisingly, is that that article generated
more than the expected controversy over its lurid subject matter. In the online magazine, Slate, Jack Shafer expressed his doubts about the scope of the
problem: "Landesman's supporting evidence is vague. Where it is not
vague, it is anecdotal. Where it is anecdotal, it is often anonymous, too. And
where it is not anecdotal or vague it is suspicious and slippery."
And so the film is labeled
fiction. It's played several festivals
already, Sundance among them, and will open in New York and Los Angeles on
September 21. On September
19, the film will screen at the United Nations – the first time a
film has premiered there – with proceeds benefiting the United Nations Office
on Drugs and Crime, and Equality Now. Cast members, the director and producers, and such luminaries as Candice
Bergen, Gloria Steinem, Eve Ensler and Edwidge Danticat are expected to attend.
Read More