The Spirit's Got Sarah Paulson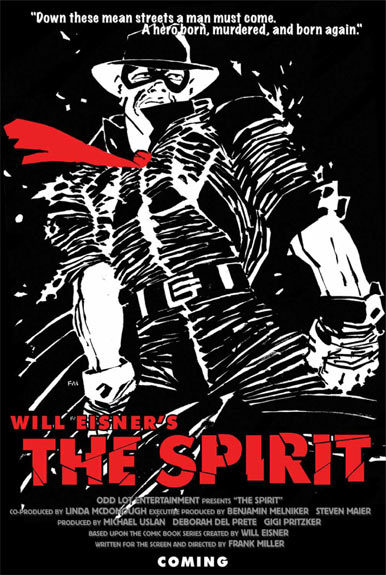 Sarah Paulson, late of the late NBC drama "Studio 60 on
the Sunset Strip" has signed on to Will
Eisner's The Spirit, joining Eva Mendes, Scarlett Johansson, Gabriel Macht
and Samuel L. Jackson. The film is Frank
Miller's directorial follow-up to Sin
City (the second and third installments of that series are currently in
pre-production); a January 2009 release is planned.
On "Studio 60," Paulson played Harriet Hayes, a
born-again Christian and all-around moral touchstone for the rest of the
characters (she also had a lovely singing voice, a gift for impressions and a
wicked sense of humor). So it seems
fitting that while Mendes and Johannson play bad girls in The Spirit, Paulson will portray Dr. Ellen Dolan, Police
Commissioner Dolan's daughter and the crime-fighting hero's love interest.
Fans who want written material to go with their celluloid
experience will want to snap up Titan Book's "making-of" account of
the production, available in December of 2008.
In case you missed it, here's Shootout Video's interview with Frank Miller, filmed
earlier this year.
Read More