'The Signal' Has the Crazy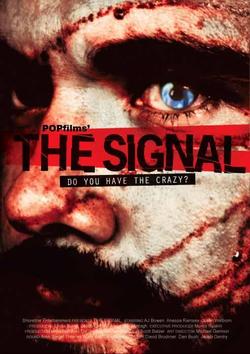 After years of remakes and halfway horror marketed toward the PG-13 crowd, the genre is on the upswing. With old pros like George A. Romero shopping around Diary of the Dead and Dario Argento waiting in the wings with his Suspiria follow up, The Mother of Tears: The Third Mother, young new horror hot shots are ready to unleash a storm of new terror. Perhaps one of the most anticipated is The Signal, and Bloody-Disgusting.com got its hands on the new trailer.
A cross between 28 Days Later and J-Horror (like Ringu), The Signal has a self-produced feel that made the likes of Halloween and The Texas Chainsaw Massacre the classics they still are today. The Signal's plot revolves around a "terminus" transmission broadcast over every cell phone, radio and TV. Once experiencing this transmission, it's kill or be killed. Having already premiered at the Sundance Film Festival earlier this year, the film is set for an October 26 release — to go toe to toe with Saw IV.
Read More