The Burrowers: Webisodes & A Movie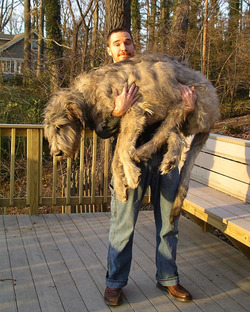 Today, The Hollywood Reporter talks about JT Petty's method of marketing The Burrowers, which he's writing and directing. Says the trade pub, "the seven three- to five-minute episodes are based on the film and tell
the story of a family trying to survive in the wilderness who
unknowingly release an evil force when they ingest infected deer meat.
"The series — in addition to a live blog hosted by
Petty that features his production and behind-the-scenes insights —
will debut in December on FearNet.com and FearNet's VOD channel.
"The webisodes follow the multiplatform horror
destination's previously launched online series such as 30 Days of
Night: Blood Trails, based on the graphic novel 30 Days of Night,
and Devil's Trade, which Spider-Man director Sam Raimi launched in
June through a joint venture with Ghost House Pictures.
The deal with the film? It "chronicles the tale of a rescue party that becomes the prey of a band
of underground creatures. Slated for release in 2008 by Lionsgate, it
stars Clancy Brown, William Mapother and Sean Patrick Thomas." Petty seems cool: you gotta love the humorous photo I procured from his Web site.
Read More