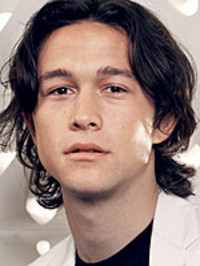 A rash of books on a particular
subject often presages a related spate of films. So it was no surprise that the mini-genre
(genrette?) of disgruntled-assistant lit spawned film versions: The Devil Wears Prada, The Nanny Diaries, and now The Frog King.
Bret Easton Ellis adapted Adam Davies 2002 debut novel about
an Ivy League graduate in his first post-college job, at a New York publishing house, which is –
shockingly! – not as intellectually fulfilling or financially rewarding as he
might have hoped.
Joseph Gordon-Levitt (Mysterious
Skin, Brick) will play the main character, Harry, who according to reviews of the book is a pretty annoying guy. As to
who's directing, it depends where you look. IMDB (among many others) says Darren Starr, well-known for Sex and the City and the upcoming
television series Cashmere Mafia. Gawker (among no others) says Asif
Kapadia, a British director with an impressive number of awards for his not so
very many films. But Gawker also notes
"the remarkable similarities a certain character in it bears to a famous
recently-deposed publishing tyrant." What say you?
Read More