Some Of The Best Werewolf Clips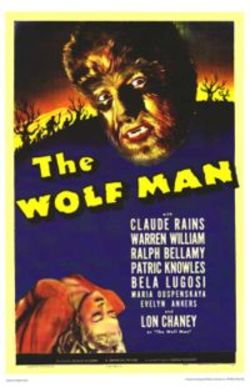 The creepiness of the werewolf, the fear he inspires and the pop culture that endures are all things that keep us horror fans fascinated. For your perusal, I've collected some classic werewolf trailers and clips. Enjoy!
The Wolf Man (1941) The trailer to the Lon Chaney, Jr. mashed up with music.
Frankenstein Meets The Wolf Man (1943) And the world would never be the same.
Wolf (1994) To me, this Jack Nicholson movie, which wasn't well reviewed, gets better with age.
Werewolf (1996) Martin Sheen's younger brother, Joe Estevez, starred in this horrorfest in the Arizona desert.
Werewolf Women of the SS – This is the fake trailer inserted into the Grindhouse movie.
Underworld Evolution (2006) Vampires and werewolves and Kate Beckinsdale, oh my.
Read More