Scorsese will be Kennedy Center Honoree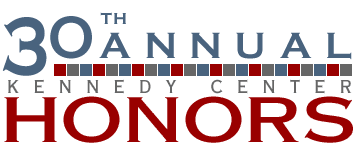 Martin Scorsese, who finally, finally won the Best Director Oscar, for The Departed, will be celebrated for lifetime achievement in the
performing arts at the 30th Annual Kennedy Center Honors gala. The ceremony will take place December 2nd at
the Kennedy Center Opera House; CBS will broadcast the event on December 26th. The
other recipients are musicians Brian Wilson, Diana Ross and Leon Fleischer, as
well as Steve Martin – himself a film luminary.
Scorsese responded to the announcement in a statement: "I'm
very honored to be receiving this recognition from the Kennedy Center and proud
to be joining the company of the very distinguished individuals who have
received this honor in years past."
Martin Scorsese has done more for
film than simply add to the number of masterpieces out there. Along with nine other renowned filmmakers, he
founded The Film Foundation in 1990, an organization dedicated to preserving,
restoring and providing access to the treasures of cinema's first hundred
years.
Read More