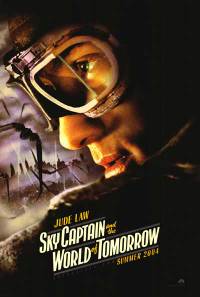 Jude Law is busy reading the script for Repossession Mambo, his upcoming sci-fi thriller where he plays a repo man for an artificial organ union.
Jude Law has made 3 science fictions movie that I like. Is this some sort of universal law? Could Repossession Mambo be number 4?
In 1997's Gattaca, Law played supporting character Jerome Eugene Morrow in a dystopian future where genetic profiling is taken to scary extremes. Jerome lends his superior "valid" DNA to "in-valid" Vincent (Ethan Hawke) so that Vincent may avoid genetic discrimination and prejudice. This is one of science fiction's most thought-provoking films…which might explain its failure to make money. Too bad…this one deserved more attention.
In 2001, Law starred as the artificial human Gigolo Joe in Steven Spielberg's movie Artificial Intelligence: AI. The story, adapted from the Brian Aldiss story Supertoys Last All Summer Long, is about a young artificial boy (Haley Joel Osment) who wants to be human. OK, it's Pinocchio. Call me sentimental, but I thought it worked.
In 2004, Law starred as the title character in Kerry Conran's retro sci-fi movie Sky Captain and the World of Tomorrow. This one had giant, flying robots, air ships and the ghost of Laurence Olivier. What's not to like? Oh, did I forget to mention Gwyneth Paltrow and Angelina Jolie?
Jude Law knows how to pick 'em. Hopefully he continues that's streak.
Law: Mambo Is Coolest Script Ever [SciFi Wire]
Read More