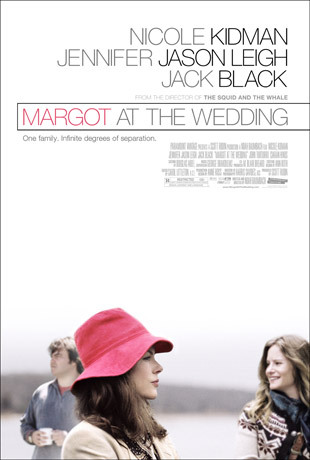 Noah Baumbach's new film, Margot at the Wedding, screens at the New York Film Festival on
October 7th and 8th (the festival starts Thursday and runs through October
14th). Nicole Kidman and Jennifer Jason
Leigh play sisters who spend a (very dysfunctional – you've seen The Squid and the Whale, right?) weekend
together. Adding to the usual
complications present on any film set, Baumbach and Leigh are husband and
wife, and this is the first project they've worked on as a couple.
It certainly sounds like a true team effort. In an interview with New York Magazine, Baumbach said, "I show Jennifer every
draft…It's not as if I'm writing a page and ripping it off and reading it to
her—but it's a natural outgrowth of everything else we do."
Leigh remembered, "I was so excited to work with him as an actress. It was
wonderful, just talking about scripts and film and all of that. When he's given
me notes, they've always been good and specific. So I was excited to show off
for him in a way—for him to see how easy I am to work with, what a pro I am,
you know? I'm not a complain-y girl. I love the work, and I'm really serious,
but I'm also easygoing. I couldn't wait for him to see that side of me."
Read More