Roland Emmerich Talks Fantastic Voyage Remake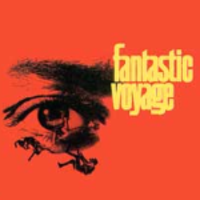 Roland Emmerich — director of a slew of guilty pleasure sci-fi crapola like Independence Day, Stargate and Universal Soldier — sat down with Empire Online to talk to him a bit with what he plans on doing with the sequel.
This comment in particular piqued my interest:
I said why have you put this in the future?
And that's when my heart raced: for a brief, delirious moment, I thought that Emmerich was seriously entertaining the possibility of setting Fantastic Voyage in the retro-futuristic past. For a moment, I even wondered if he might make his micronauts into a team of Victorian doctors, scientists and engineers in a steampunk submarine. How wonderful would that be?
But then my hopes were utterly dashed with his next sentence:
I said let this happen now. It's so much more cool and fun when we can say to a normal person from now, 'well we're going to make you microscopic and put you in some submarine which we will shrink down and you have to do this stuff inside a body.
No, Roland, that's not cooler. We're used to mainstream sci-fi being contemporary. What is novel, new and unique is making science fiction happen in the past. You guys really ought to look into that.
Roland Emmerich Talks 'Fantastic Voyage' [Cinematical]
Read More