'One Missed Call' Remake Misses the Mark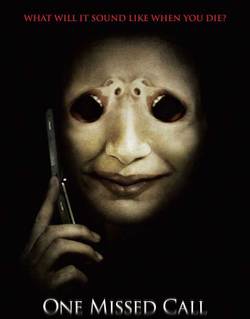 After the Japanese Horror (J-Horror) remake assault on the U.S., I took it upon myself to take a crash course in the subgenre. I found that Yūrei, Japanese ghosts (typically female) with long dark hair and pale complexion, come from ancient Japanese folklore, Kiyoshi Kurosawa (Pulse (2001)) is the thinking man's horror director and that Takashi Miike (Audition) is a loose cannon capable of making some of the most terrifying modern horror. One Missed Call is a prime example of Miike's horror prowess, as he simultaneously satirizes the genre conventions — from technology to the weird stuttering noises — while creating a atmosphere of terror.
Like any successful foreign film, it was only a matter of time before it was remade and digestibly repackaged for the American audiences. Expect the satirically scary wit of the original to be replaced with underwhelming spectacle, just as the creepy ring tone from the original has been replaced by a ring tone that is a bit more melodramatic. Even the new poster scored by Shock Till You Drop.com sets the wrong tone for the movie — generic J-Horror. So please, do yourself, humanity and me a favor by checking out the original before the already sub-par remake hits theaters January 4, 2008.
Read More