"Mother of Tears" Makes Twitch Cry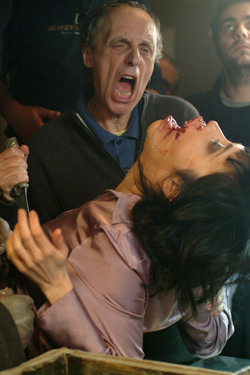 The first review from the first press screening of Mother of Tears: The Third Mother, Dario Argento's long-awaited final chapter to his "Three Mothers" trilogy (which he began with Suspiria and Inferno) is in – courtesy of Twitch Film's Todd Brown. Maybe you don't want to hear this:
"As painful as it is to write this, there is nothing on offer in Mother of Tears for folks outside of the cult-of-Argento or gore-hounds looking for a few inventive kills. This may very well be an indication that Argento's brand of horror was of its time and place (the 1970s and 80s), and ill equipped to survive in the 21st Century. The old is not destined to be repurposed to the new. There is something tragic when the supposed return-to-form of one of the great masters comes off like an ill-conceived parody of his own work."
Read the entire review here.
Read More