Master Chief Power Armor Suit Now On eBay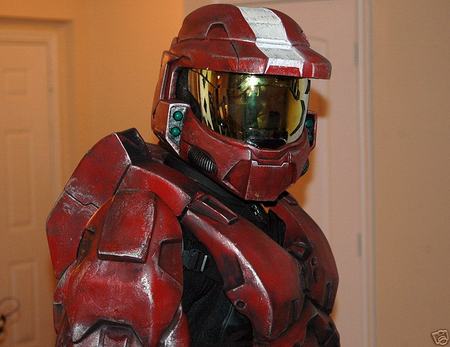 I have always wanted my own suit of cyborg power armor. It's a long-running fantasy. Those hulking bullies who slapped my school books out of my hands and then gave me a wedgie in elementary school? They wouldn't have laughed so hard after I'd used my robo-mechanized servo-gauntlets to grab them by the back of their heads and throw them against the wall with enough force to reduce them to a purple, gelatinous smear.
My love of mecha-armor has influenced my taste in science fiction: I love Starship Troopers and I love Halo. And I am seriously tempted by this crimson copy of the Halo power armor currently on sale on eBay.
The price is way too high: I'm not going to pay $5,300 for a non-functional pair of power armor. But the dream is there: a consumer model capable of allowing me to drop kick a Covenant Elite into low orbit. Get on it, scientists!
Master Chief Armor [eBay]
Read More