Let the Fantastic Fest Begin!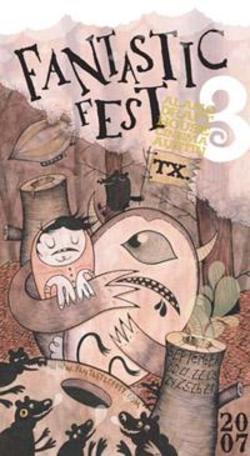 Fantastic Fest begins on Thursday at Austin's famed Alamo Drafthouse and I for one couldn't be more excited. This is my first time at FF (although I'm almost a Drafthouse regular) and I have faith in the team's programming skills that they will pull off a fest to remember.
Coming after Toronto and Venice gives Fantastic Fest an opportunity to get prime titles and their association with Ain't It Cool News gives them access to Hollywood blockbusters. Providing there are no flight delays (let us pray), I should be there right in time for the opening night film, George A. Romero's Diary of the Dead, and I'll be there every day, sending out updates on all of the hot horror films. Before I go, a little preview of some of my most anticipated films of the festival.
George A. Romero's Diary of the Dead (Thursday) – This one is an easy choice and how could I not put it at the top of the list? I'm a Romero fan from way back and revere the zombie films like actors do Shakespeare. The word out of Toronto is very good, so what's not worth getting excited about?
Flight of the Living Dead (Friday) – Fantastic Fest head programmer Tim League has been telling me good things about this one for months and the word out of its Fantasia screening was also positive. Even though it hits DVD next month, I'm anxious to see it on the big screen.
The Devil's Chair (Saturday) – I don't know too much about this one, except that it just played Toronto, it's from the directors of Broken, and it's supposed to be incredibly gory. Hey, I'm all for that!
Blood, Boobs and Beast (Monday) – This documentary about low-budget Baltimore genre director Don Dolher (who died while the doc was in production) is said to be excellent and a true testament to low budget DIY horror.
Inside (Tuesday) – Another recent TIFF screening, this French thriller starring Beatrice Dalle is said to be extremely bloody and extremely disturbing. As Homer Simpson once said, I like those odds!
I'm also anticipating the many AICN Secret Screenings (I have my guess as to what films will screen, but I'll keep them to myself) and Monday night's Fantastic Feud trivia showdown, which I will also be participating in. On top of that there will be other fun events and great food and I will probably not want to leave. Keep watching this space!
Read More