Incoming: Ghost On The Set!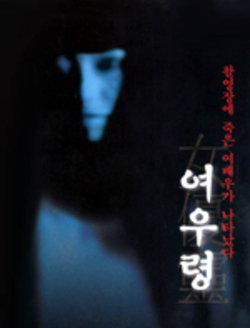 Over at Cinematical, there's talk of a new Japanese horror remake based on Hideo Nakata's Don't Look Up. Says the site, "For those not paying close attention to Japanese remakes, this came before even Nakata's original Ringu, which was redone as The Ring (he also did an original sequel, Ringu 2, helmed the remake sequel, The Ring Two, and is set to do The Ring 3). For Don't Look Up, the director is Hong Kong filmmaker Fruit Chan, who is most familiar to Western audiences for his segment Dumplings in Three … Extremes."
According to Variety, the "Story features a film production in Transylvania which is tainted by an
old piece of celluloid containing images of a woman's murder. Distant
Horizon topper Anant Singh said that Don't Look Up, will shoot at the
end of the year, with locations likely taking in studios in Romania and
South Africa." I don't know if it'll work since the story doesn't sound that new. But if they get the mood and the suspense right, it could be a winner.
Read More