George Romero On Diary Of The Dead!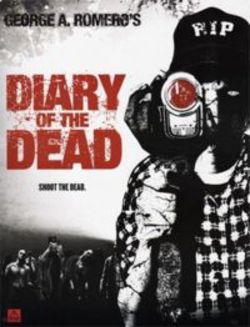 The other day, USA Today ran a decent story about George Romero, the man who pretty much created the zombie genre almost 40 years ago, and his Diary Of The Dead, which premiered in Canada over the weekend. Says the paper, "Whereas Night used strangers barricaded in a farmhouse to reflect the nightmares of the Vietnam era, Diary downloads a post-9/11 and Hurricane Katrina image of widespread chaos for the YouTube/MySpace generation.
"'I had a version of the story in mind when I was doing Land of the Dead," (Romero) says, referring to his return to his zombie roots in 2005. "I
thought it would be cool to go back to Day 1, when it all starts, and
lay media stuff on top."
There are tons of movie cameos, too. "Those who pay attention might recognize
voice-overs by Stephen King, Quentin Tarantino, Simon Pegg, Wes Craven
and Guillermo Del Toro." Romero also wants to make a zombie comedy!
Read More