Funny Games Remake Terrifyingly Hilarious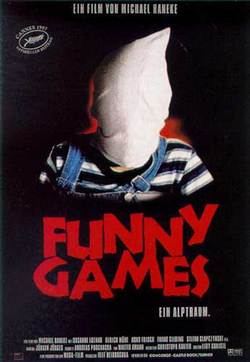 Remakes are old hat in the horror genre, especially these days when any film remotely marketable to pre-teens is factory-produced. That's what makes the remake of Michael Haneke's Funny Games (1997) so interesting, as it's being remade by Haneke himself. The original, disturbing Austrian Funny Games tells the tale of a family vacation interrupted by two men who want to play a game — they bet the family that they will be dead by the next morning and the family bets that they will be alive.
The trailer for the new American remake staring Naomi Watts and Tim Roth recently appeared on MSN Entertainment and looks suspiciously similar to the Original's Trailer. Except this time, Haneke winks at the classic Fritz Lang thriller M (1931) with the "In the Hall of the Mountain King" classical soundtrack, as oppose to the original's heavy metal score. Catch the original Funny Games currently available on DVD before the remake abducts theaters early next year.
Read More