Friday The 13th Clips & Trailers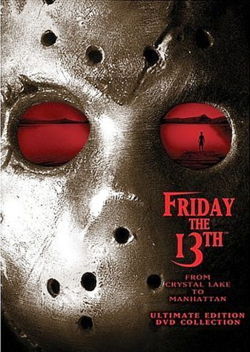 Even though I shudder and want to hurl at the idea of another Friday The 13th remake, those of you who've commented seem to like the idea of a new sequel. I certainly won't go to see it, but if you guys love the franchise, maybe you want some more of the old school stuff. So, check out these clips.

Friday the 13th — The original trailer. Hey, the announcer can count. Love the Psycho-type music.
Mother's Day — "Hey, girl. Guess what you're doing this weekend? You're going camping!"
Part IV — Crispin Glover sure does a weird, energetic dance.
Jason Lives — I love the smell of a coffin in the rain. I mean, who doesn't?
Read More