Exactly Like You, Billy Tipton Biopic, at IFP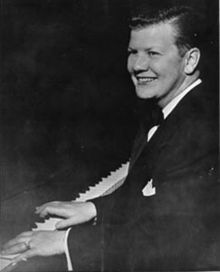 Exactly Like You, a
biopic about the unusual (to say the least) life of jazz legend Billy Tipton
has been selected as one of 168 independent projects scheduled for presentation in the "No Borders" program at
the 29th Annual IFP Market Festival, happening now in New York. Effie Brown (Real Women Have Curves, In the
Cut) produced, and Silas Howard wrote and directed.
Billy Tipton, born Dorothy
Lucille Tipton in 1914, became interested in jazz at an early age. In order to be taken more seriously as a
musician, she began dressing as a man when she was nineteen. By 1940, Tipton consistently presented as
male in both public and private life. He
had a series of relationships with women and married dancer and stripper Kitty
Kelly in 1960, with whom he adopted three sons. Until Tipton's death in 1989, only two of his cousins knew his
biological gender – he successfully kept it secret from his wife, children and
the rest of the world. Tipton was the
subject of a 1998 book by Diane Wood Middlebrook and inspired a novel as
well, Jackie Kay's "Trumpet."
In an interview last year, Howard said "I've always loved
(Tipton's) story because people think, 'Oh, look what he had to do.' But it's
very current identity stuff, and it's always a timely subject…We all make up
who we are anyway." She said she hopes
viewers of the film "see some commonality they might not have realized before."
Read More