DVD Alert: Food of the Gods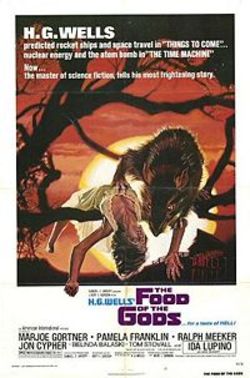 In the so-bad-it's-good department, MGM has just released The Food of the Gods, a wonderfully cheeseball horror fest if there ever was one. First, it stars Marjoe Gortner, a one-time real life child evangelist who tries his hand at acting. Loosely based on an H.G. Wells novel of the same name, the movie features giant rats, worms and wasps.
Oh, and watch out for that killer chicken in the trailer. The movie was considered so bad, it garnered a Golden Turkey Award for Worst Rodent Movie of All Time. You have to love the poster, too, that giant rat ravishing the poor, freaked out beauty. Hey, that's entertainment.
Read More