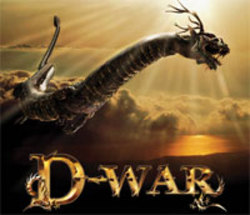 We started hyping this so long ago, it kind of snucksneaked up on us like a slimy lizard in the underbrush. It's actually here now. Dragon Wars opens today. Old fashioned movie monster mayhem.
It's called D-War in the rest of the world, but we need it spelled out for us.
When dragon fights dragon can dragon survive? Totally awesome, and we'll be there. They say it's not quite The Host, which by all accounts is the new standard for Asian monster horror, but it looks awesome to us.
Check out the new trailer here – Dragon Wars Trailer and check it out in the theaters. I want to include you in the Box Office Numbers of the Beast Column on Monday.
Read More