Dexter Bloodies Your Town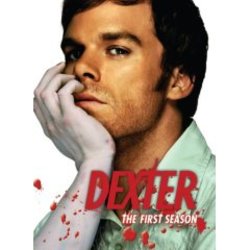 Dexter, the cable series about a serial killer, is a big deal on Showtime. But so are a lot of shows on every network at this time of year. To separate themselves from the fray during premiere time, Showtime is bloody-ing up the fountains in 14 cities today to celebrate the new season of Dexter. So no, it isn't terrorists who've gotten to the water supply.
Says The Hollywood Reporter, "Fountains in New York's Times Square, at Hollywood & Highland as
well as in Philadelphia, Washington, Boston, Miami, Houston, Denver,
Las Vegas, St. Louis, Pittsburgh, Indianapolis and Phoenix will be dyed
red from morning till night, and the sites will be cordoned off with
branded banner tape to promote the premiere of "Dexter" on Sunday. Five
of the 14 fountains are being custom-built for the promotion, including
12-foot fountains in Times Square and at Hollywood & Highland."
Weird that a Showtime honcho protests that "'Dexter' is not a horror series," … "It's a series about a
serial killer who happens to be in forensic police work. There is blood
in the show, but we're not doing this to convey the notion of blood or
horror because that would be off strategy with how we promote the show." Um, yeh, right. Because red always means 'forensic police work' in everyone's visual lexicon.
Read More