Desert Island Sci-Fi Movie Picks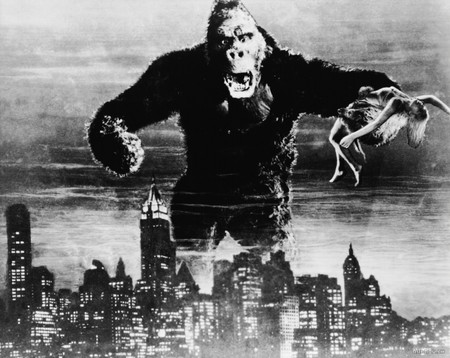 Our excellent guest blogger from last week, John DeNardo from SF Signal, has just made his own attempt at a meme for the sci-fi blogosphere, and asked readers what their top 5 desert island sci-fi movie picks are… which films they can simply watch over and over again?
I'm jet lagged, it's a slow news day and it sounded like fun. My desert island sci-fi movie picks, after the jump.
King Kong (1933) — This is the greatest popcorn film ever made. It still boggles my mind that Peter Jackson could screw this up so badly: King Kong is not a film about a giant monkey and the girl he loves going ice skating in the park before monkeying up to the top of the Empire States Building to watch the sunset.
Serenity — Largely, this one gets my nod for its captivating universe and what I consider to be the greatest epic space battle ever filmed, featuring so many ships in a compressed space that the greater danger seems to be collision over actually being hit by lasers.
Aliens — H.R. Giger, xenomorphs, face-huggers, power-loaders, Lance Henriksen and Michael Biehn. The perfect storm of sci-fi.
The Last Starfighter — Even on a desert island, I believe I will always want to secretly dream that my prodigious talent in video games will someday be recognized and make me qualified for my role as the planet Earth's greatest defender against the Ko-Dan armada.
The Empire Strikes Back — I think this is the only film in the Star Wars series that actually lends the others any dramatic viability.
What about you, droogies? What are your desert island sci-fi picks? Let us know in the comments.
Read More