Daniels and McDonough Sign on to Traitor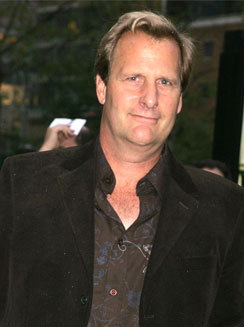 Jeff Daniels and Neal
McDonough (Minority Report, I Know Who Killed Me) have joined the
cast of Traitor, an espionage thriller
from Overture Films.
Don Cheadle (Ocean's Thirteen,
Hotel Rwanda) plays a CIA operative
working undercover with a terrorist group who becomes a terror suspect
himself. Guy Pearce is the FBI agent
assigned to investigate. The project has been kicking around since 2002, and
shooting starts this month.
David Hoberman, one of the
producers, said Traitor "deals
with the subject of terrorism evenhandedly. It's not black and white but gray
and religious-based."
This is the sixth film that
production company Overture has greenlit in as many months. Other thrillers on their slate
include Skypath, Righteous Kill and Outside.
Traitor's script was
written by Jeffrey Nachmanoff (The Day
After Tomorrow); he will also direct. The screenplay is based on an original idea by Steve Martin, whose other
original ideas have been quite a bit lighter (The Jerk, Three Amigos, Bowfinger). But a deeper examination reveals a
connection. Guy Pearce appeared in Factory Girl and LA Confidential – these titles are suspiciously close to Martin's Shopgirl
and LA Story. Coincidence? I think not.
Read More