Creepy! Midnight Movie Still & Trailer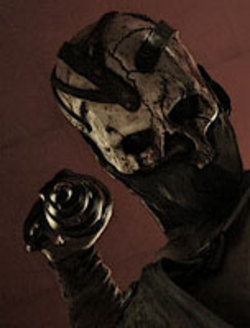 Midnight Movie is a slasher film I really want to see when it hits theaters next year. According to Shock Til You Drop, they even had to test market the photo to the left – just to see if it was too scary. And here's the trailer: OOO! "It's the killer from the movie and he's here — in this theater!" And I love this line: "If you get turned on by this, we're breaking up."
I remember watching the first Burton Batman in a theater when a gun went off and all hell broke loose in Jersey City. But a killer in a theater: even cooler.
Read More