Clipmania: Hurray For The Devil!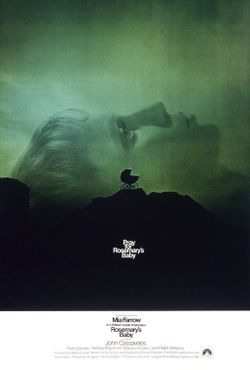 For some reason, I just can't get Rosemary's Baby out of my head today. I was a little kid when I first witnessed it, and I went to see it with my first crush, a 13 year old girl (I was much younger). Roman Polanski's creepy New York story went so deep, I'm not sure I've ever gotten over the horror of the movie. So, for devil worshipers everywhere, here are some devilish delights for your weekend.

Rosemary's Baby — The black baby carriage still creeps me out. There's one in my grandmother's attic just like it. I stay far away.

The Exorcist — It's the unreleased trailer (released now on YouTube). "Something beyond comprehension is happening to a little girl on this street in this house." Dang, Rod Serling couldn't say it better.
Angel Heart — No one peels an egg like De Niro as Satan, er, Louis Cyphre. "You know what they say about slugs…They always leave slime in their tracks."
Read More