Chloe Sevigny and Rachel Weisz Duel For Terminator Role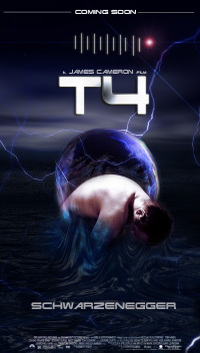 Rachel Weisz: the slightly cross-eyed little pixie who has maintained well into adulthood the pout of a little girl selling lemonade on a rainy day. Chloe Sevigny: the infamous star of Brown Bunny, a woman who looks like she'd slit your throat after contemptuously sleeping with you. One's British, the other's American. Ostensibly, neither of them could have less in common with one another, besides parallel spectrums of hotness.
But according to Cinematical, the current rumor in Hollywood is that both actresses are pursuing a role in Terminator 4.
No one's quite sure what the role is — it could be a Terminator, or possibly the same totally forgettable character that Claire Danes played in Terminator 3 — but both actresses seem like odd candidates. Chloe Sevigny isn't exactly a mainstream actress and Rachel Weisz seems to have an aversion to sequels, as she won't be returning for The Mummy 3.
Either way, it's pretty sad there's absolutely no mention of Claire Danes returning to the role. It's not that I thought she was anything special in T3 but I still harbor a secret crush on her for My So Called Life.
Rachel Weisz and Chloe Sevigny Battle Each Other for 'Terminator 4' Role [Cinematical]
Read More