Buy Resident Evil Two-Pack: Get Free Tix 4 Extinction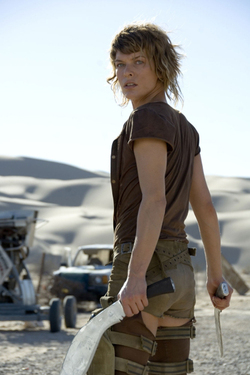 I'll admit I'm not a big fan of the Resident Evil zombie movie franchise. Sure, Milla's beautiful and tough and all. But if you're a fan of the games, of the depth of Resident Evil 4 especially, you expect more from the movies. Sure, you can argue that the movies last 90 minutes and a game has 20 hours or more to set the mood. Still, Resident Evil and Resident Evil Apocaplypse should have been better.
Having said that, I know there are fans of the movie out there. So I just wanted to let you know that if you buy this special two-pack DVD which was just released, like, yesterday, you'll get a free ticket to see Resident Evil Extinction, the new movie which opens this month. With prices hitting $12.50 for tickets here in Manhattan these days, that's a dang good deal.
Read More