Box Office Numbers of the Beast: Evil Takes Up Residence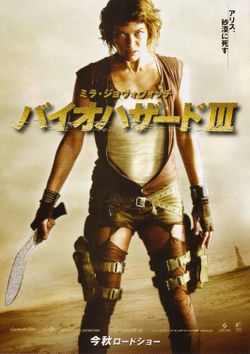 Massive opening for Resident Evil: Extinction, and a not-terrible week 4 for Halloween. Good times at the ticket counter for the darkflicks. $24 million is better than any movie yet in the series and not bad for a sequel to a franchise no one take seriously.
Halloween chipped in with another $2 mill. to its already bulging candybag, and that's even after over 700 theaters stopped carrying it. Not too shabby, Mr. Myers.
Our numbers source at boxofficemojo.com reminds us that this same weekend two years ago, Corpse Bride was in the top 3. I remember that! Why, this blog was just a gleam in some techie's eye way back in 2005.
So, well done Horror. With your official month still weeks away, this is a nice way to kick off the Season.
Read More