Box Office Numbers of the Beast: Halloween Stays Strong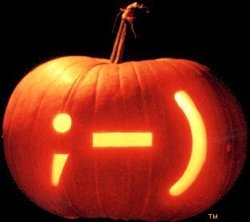 Halloween stayed superstrong at the box office in what was a superdead week for movies. I think all the kids went back to school and their parents sneaksnucked out to the theater for a quick thrill kill.
The pumpkin prognosticators had predicted a sharp dropoff after the reviews were so poisonous, but there's no stopping the Hallow-hordes who want their slashfix. The number itself was $10 million, which is a while boatful of gourd gravy for a movie that made it's budget back opening weekend.
We get our numbers from boxofficemojo.com, btw. One thing it's trained me to do is look at the Theater Count column, and it looks like Halloween is in the most cineplexes in the country. Everybody wants it. It's a porcelain jackolantern full of money. I'd like to say it helped open the portal of the horror season, but for some reason there are no numbers for Hatchet. Must investigate! All we need to know for now, goatlings, is there's a big audience for the icons.
Read More