A Scribbling Poster From 'The Oxford Murders'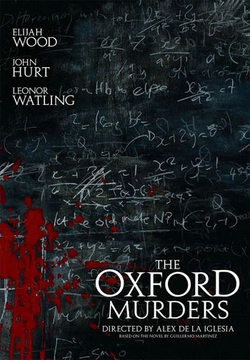 The poster for the virtually unknown The Oxford Murders has found its way online at IMPAwards.com. The poster alone has piqued my interest in the movie. You can't beat a good crime thriller — it keeps us guessing while exposing man's darkest obsessions. From the looks of the poster, The Oxford Murders could be like an evil version of PI .
The British film, directed by Álex de la Iglesia, stars John Hurt (V for Vendetta) as an Oxford University professor who, with the help of his graduate student sidekick played by Elijah Wood ( Lord of the Rings ), tries to stop a series of murders that are linked by mathematical symbols. Leonor Watling, Julie Cox and Burn Gorman also star in this macabre tale.
Read More