24 Hours of Non-Stop Horror!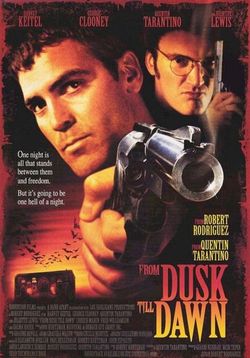 Simple question – do you think you can make it all the way through a 24-hour horror movie marathon? If you live in or near Philadelphia, you can give it a try this Halloween.
Philly's own Exhumed Films, home of classic horror screenings for a decade, are going for their first all-day and all-night horror marathon on October 27, just a few days before Halloween, all in honor of the group's 10th anniversary. Tickets are only $20 ("less than $1 per hour of entertainment") and are only going to be available on day of show (which is at Philly's International House). Exhumed will not be announcing the films until just before they're unspooled, but they're promising 70's and 80's classics, obscure films, trailers, shorts and other fun stuff. Learn more about it at the Exhumed Films website.
Not to be outdone, San Francisco's Shock It To Me festival has just announced it's list of films for their weekend-long (sorry, this one isn't non-stop) festival of classic horror at San Francisco's legendary Castro Theater. Unspooling October 5 through 7, films include a Hammer double feature with star Veronica Carlson, a Joe Dante double feature with the man himself in attendance, along with such classics as Rosemary's Baby and the blaxploitation epics Blacula and Sugar Hill. Add some midnight screenings to the mix and you've got a fun weekend of horror hits. For more info, go to the official website.
Read More