Zack Snyder To Remake The Illustrated Man?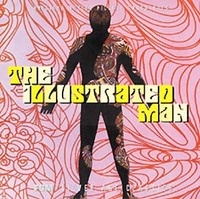 After finishing up Watchmen, Director Zack Snyder will be moving on to a remake of the classic 1969 sci-fi film The Illustrated Man, about a tattooed man whose mania-inducing body illustrations can predict the future… a clever wrapping device for what is ultimately an omnibus film.
Normally, this would be good news to me, but good lord. Snyder is the very definition of a director who favors style over substance… not exactly the quality you want to adapt an author as ponderous and haunting as Bradbury.
I know I've gone off on Snyder before, but I haven't thought a single one of his films was anything better than mediocre. I've never understood the love people heaped on him for his by-the-numbers remake of Dawn of the Dead, which completely sacrificed the very quality of the first film — the claustrophobic horror of an emptying world — that made it great through the introduction of a stereotypical ensemble cast. And don't get me started on the nauseating 300.
Perhaps Snyder will redeem himself with Watchmen: I'd certainly like for that to happen, since I am a great fan of the original graphic novel and believe it deserves to be treated with dignity, competence and respect. But it's truly indicative to me of Hollywood's disconnect between the properties it owns rights to and their own understanding of those properties' grave, sophisticated tenor when a director like Snyder is constantly hired to adapt them.
Snyder Ready To Be Illustrated [Slice of SciFi]
Read More