Voltron: Defender of Post-Apocalyptic Mexico?!?!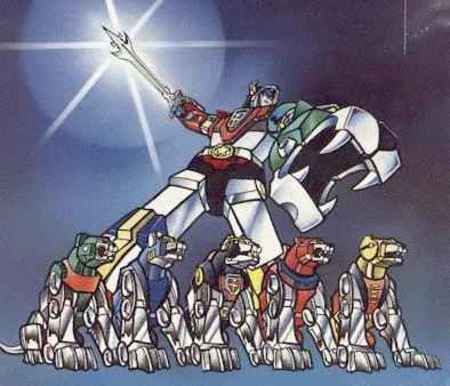 After this summer's smash mega-hit with Transformers, giant robot movies based on extended toy commercials from the 1980's is big business. So it's no real surprise that Voltron is the next property sechduled for the big screen treatment.
Slightly more perplexing, though? The plan to set Voltron in post-apocalyyptic New York and Mexico.
I think I speak for everyone when I say… What the crap?
Bluntly, I like a good post-apocalypse as much as any man. Likewise, I love Voltron: my most cherished childhood toy was the massive metal Voltron my parents bought for me when I was three. Theoretically, mixing the two together would be an amalgamation of chocolate and peanut butter. But somehow? It really tastes like Hollywood jizzed between the two layers.
I mean, here's the question: how did the diseased rabble of the post-apocalypse scrape together a fargin' Voltron? A 1,000 meter tall giant robot with a huge, flaming sword? Let alone Mexico?
Voltron [Fantasy and Sc-Fi Lovin' Blog]
Read More