Uhura Joins Sulu On Heroes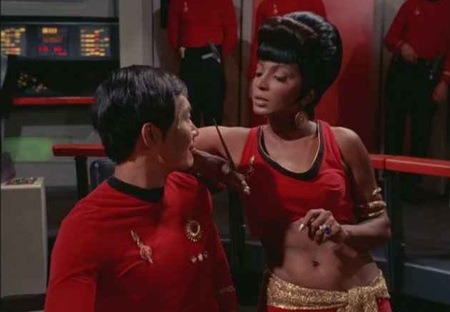 The Heroes – Star Trek connection, first forged by George Takai's appearance as Hiro's father in Season One, keeps on getting more links as news about season 2 comes out.
The latest Star Trek cast member to cast aside her walker and — electrified by the evangelical magic of Tim Kring — jump back in front of the camera? None less than Nichelle Nichols, Uhura herself. There's no word on what role Nichols will play, but if I were to hazard a guess, it would be D.L.'s mother, since he's the only African-American character and the series so far has made it clear that powers run in families.
But the Heroes – Star Trek connection apparently runs in the other direction, too. Not only is Zachary Quinto cast as the new Spock in Star Trek XI, but word is that James Kyson Lee — who plays Hiro's powerless buddy Ando — is actively campaigning for the role of Sulu in the upcoming prequel film.
In my opinion, he doesn't quite have the gravitas, but we'll see.
Star Trek: Heroes [Slice of SciFi]
Read More