Shivers! Faces Of Death Becomes A Movie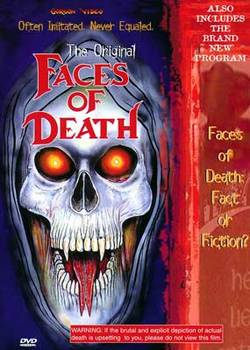 Secretly watching a snuff film on VHS was about as punk as you could get in the 80s. And there's still talk of them today. Heck, these gross and lurid films of death even got a plug in Joe Hill's Heart-Shaped Box. Today on Rotten Tomatoes, there's word that the Faces of Death series (Banned in 46 countries!) will now somehow become a feature film with a ton of horror a la Saw thrown in.
Says RT, quoting producer Rick Bennatar, who's also doing Lost Boys 2, "We've got a story, we've got a director, we've got a
writer, J.T. Petty,
who did a couple of indie films," said Benattar. "He's coming in and he wrote a
script. We're sort of taking a look at in the world of Saw and Hostel, who are
the people who actually go watch these movies? So we've tied that in with [the
new] Faces of Death."
So here's my question, Is this too raw of a subject even for fiction, or are you psyched to see what they do with the movie?
Read More