Rob Zombie Visited Me in the Night, and I Lived to Tell the Tale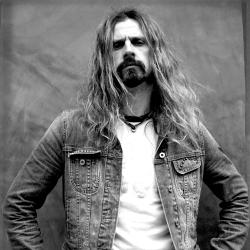 Yesterday evening I had the opportunity to do a live, in-person interview with Rob Zombie. You'll see the video evidence in the next few days as the next installment of The Horror Department.
I wanted to be properly prepared for it, so I watched a grillion web videos and interviews. In most of them, the host/interviewer was wearing a t-shirt or was otherwise casual. As you have seen, I usually wear a sportcoat.
In several installments over the next few days, I'm going to give you every candid detail of Rob Zombie's visit, but in order to mirror my own experience, I'll ask you to do the prep work as well and tell me.
Were you to interview, say, Dario Argento or George Romero or John Carpenter or Rob Zombie, would you…hey, check out the poll.
Read More