Poll: Is Sci-Fi As Dead As The Western Genre?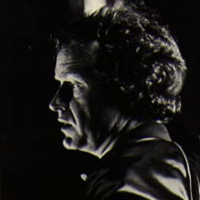 It's worth noting that I don't really think Ridley Scott is a consistently excellent director. In fact, looking over his C.V. is a frustrating experience: he directed two sci-fi classics in a row, Alien and Blade Runner, which he followed up with over two decades of films I generally find pretty execrable: G.I. Jane, Gladiator, Black Rain and so on.
So it doesn't really bother me too much when he claims that science fiction films are dead as a genre. It's telling he hasn't bothered directing one in 25 years, and you have to be out of your gourd to think it's a bad time for sci-fi. But that's just what he's claiming, equating the current state of sci-fi cinema to the western genre.
As he said at the Venice Film Festival:
"There's nothing original. We've seen it all before. Been there. Done it," he said. Asked to pick out examples, he said: "All of them. Yes, all of them."
It's a nonsense quote: you can't wave your hand in the direction of an entire genre and claim there's nothing going on, especially when that genre is as thriving and mainstream as sci-fi currently is. Or perhaps you can, but you simply look foolish, since in that case, what hasn't been done in any genre?
Read More