New Episode of Star Trek: New Voyages Released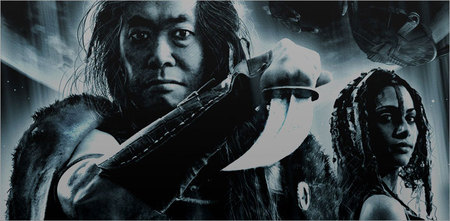 There have been many embarrassing fan-made Star Trek productions. Largely, these feature gelatinous Trekkers on cardboard sets, awkwardly mouth-breathing technobabble into their microphones and embarrassing themselves as Klingons.
But Star Trek: New Voyages is different. The brainchild of uber-Trekkier James Cawley, the New Voyages aims to fill in the gap between the end of the third season of the original series and Star Trek: The Motion Picture.
Is it ridiculous and poorly acted? Yes. But the writing's not shabby, the special effects are on par with the later Star Trek television shows and, more importantly, Cawley has had great success in getting original series members to make guest appearances. The first episode, for example, guest starred Walter Koenig as Pavel Chekov.
The latest episode of Star Trek: New Voyages has just been released for free online, and the latest Trek star to appear is none other than the amazing George Takei, who reprises his role as Sulu through the clever plot device of a temporal anomaly that strands him for decades. The episode was co-written and directed by Marc Scott Zicree, who wrote episodes of Star Trek: The Next Generation and Deep Space Nine.
Go check it out: it's a lazy Friday, and this is the closest you'll come until Star Trek XI to professionally produced new original Star Trek.
Star Trek: New Voyages [Official Site]
Read More