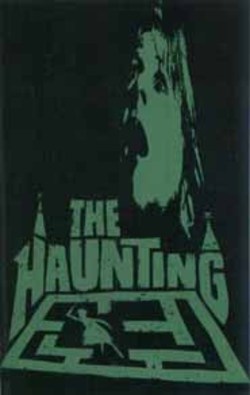 It's the most soundly reliable fact in all of horror: Things get scarier when it starts to get dark.
How many horror films are there which make no reference at all to nighttime, and the inevitable transformation of our way of looking at things that comes along with it? The tiresomely didactic housekeeper Mrs. Dudley speaks for a part of all of us when (in the original version of The Haunting) she tells Julie Harris: "I leave before the dark comes." Much as we want it to stay, there's a certain part of all of our psyches that insists on packing up and walking out the door once the sun goes down.
Some of the best horror films take place in a single night, but even the ones that take longer than that are structured around the basic pattern of the nightmare: a descent out of the ordinary (daylight) world into the larger, infinitely more dangerous world of darkness that wraps it all around.
Which world – daylight or nighttime – is the truer, the more trustworthy? It's a question all kids ask themselves (and their parents) endlessly, and it's one which, for whatever paradoxical reason, we love horror films for asking us once again.
Different films give different answers to the question. In the original classic horror films, darkness could be relied upon to succumb, at film's end, to the forces of daylight. Today, of course, that's no longer the case. Bringing up the theater lights while the protagonists are still lost in darkness is standard practice now – so much so that if things seem to be ending too brightly, we all but demand a last-minute, Nightmare-on-Elm-Street turnaround to let us know that the dream, and the dark, really aren't over after all.
But whether they take us all the way through the night and – in the more time-honored fashion – lead us out of it at the end, or whether they simply take us down into the dark and leave us stuck there, horror movies are always, on some level, about our relationship to darkness: to that half of life when the sun, and the safety, sanity, and order it stands for, are as far away, and as useless to us, as Mrs. Dudley would be if you rang for her at 3:00 AM.
Read More