Mandy Moore Freaks Out On Horror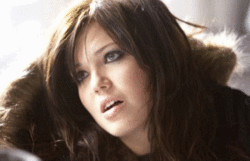 When I interviewed Mandy Moore for our Future of Classic site regarding the edgy, new movie Dedication, I asked her about watching horror films. Here's what the star said:
"I don't see a lot of horror. But I remember seeing The Exorcist as a kid and just freaking out. I'm someone that loves to be scared. I love haunted houses. I just don't put myself in the position enough to watch a lot of horror films because I like a horror movie to be grounded in some sort of reality. Blood and gore doesn't scare me. The idea of being possessed by the devil: that just blew my mind as a kid. I couldn't wrap my head around it."
I guess The Exorcist is cross generational. Last week, Ozzy Osbourne talked to me about the movie without prompting. This week it was Mandy Moore. The devil follows me everywhere. And, somehow, I'm happy about it.

Read More