Kitsch Alert: Crazy Horror Wrestling Film!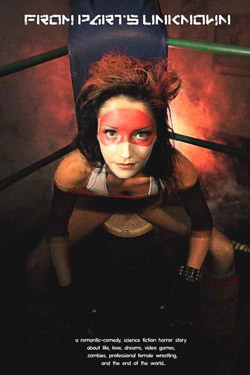 In the midst of the usual horror stuff about upcoming DVDs and sequels, Fangoria posted this nugget today: There's going to be a wrestling film with a horror theme filmed by Australia's Strongman Pictures called From Parts Unknown. (Do steroids play a part? Steroids, in my mind, make the new werewolves.)
Heck, I didn't know wrestling was big down under, but I do know they love their horror. Here's the deal: "Described as 'a romantic comedy/science fiction/horror story about video games,
professional wrestling, top-secret nanotechnology gone wrong and the
end of the world,' it'll be directed by Daniel Armstrong and produced
in association with Pro Championship Wrestling Entertainment, the longest-running pro grappling organization Down Under." It's got a video game theme, too? I'm down.
Read More