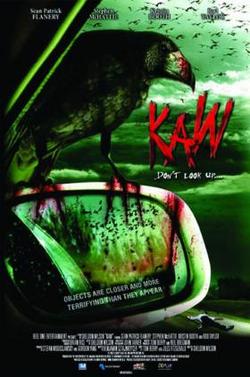 How is it possible for me to resist "poe-sting" about a movie with killer ravens? Your answer, it's not.
You can check out their flash-animated site here – Kaw It's got some pretty cool sound design.
The movie itself looks like a latter-day The Birds set in a small town, but with awesome avian effects.
I like my gig as Horror Host, but if I'd known the title of Raven Wrangler was out there, I'd have sent my resume.
The DVD is set to come out October 23rd.
Read More